A WALL WORKOUT IS IDEAL FOR ALL TYPES OF PEOPLE WHO CARE DEEPLY ABOUT THEIR HEALTH.
IF YOU'RE DECIDING ON FITNESS CENTER OR HOME GYM EXERCISE EQUIPMENT, OUR FITNESS WALL SHOULD BE AT THE TOP OF YOUR LIST.
Fitness centers, athletic clubs, country clubs and other facilities can impress members with the full range of exercises using every major muscle group. Isawall guards against overuse and injuries while providing assistance when needed. Workouts are customizable to each member's fitness level, allowing modifications to be made for building strength in specific areas or to rehabilitate injuries.
Isawall training wall panels maximize space, which makes them ideal for all types of resistance training for home workouts in your basement, attic, garage or other home gym settings. Your wall can be customized to décor preferences, including wood and finish options, and can be modified in size to fit your space. Extending from the wall a mere 2 ¼", Isawall is the epitome of space conscious.
The training wall is perfect for many people – young and old – who care about their strength training, mobility and stability, and the wall also works beautifully with yoga and Pilates. Our wall is suitable for people who are just beginning with personal exercise routines and also supports athletes who want new challenges.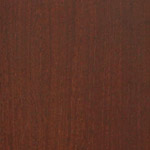 WENGE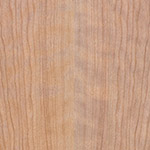 CHERRY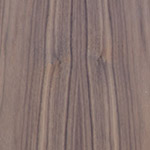 WALNUT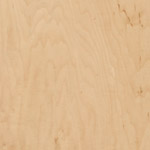 MAPLE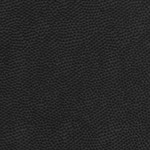 HAMMERED
BLACK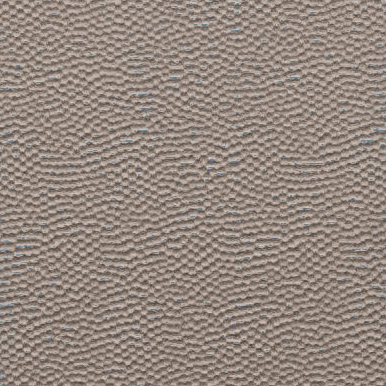 HAMMERED
BRONZE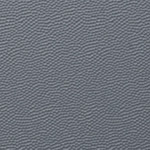 HAMMERED
STAINLESS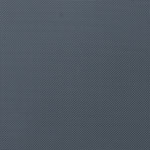 GRIP-X GREY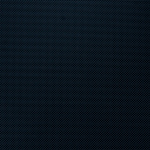 GRIP-X
BLACK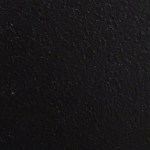 PLAIN BLACK
SAND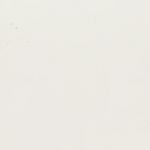 WHITE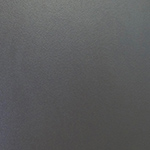 SHALE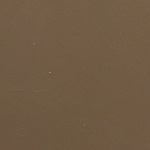 ROTARY
BRUSHED
BRONZE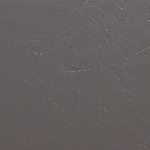 ROTARY
BRUSHED
STAINLESS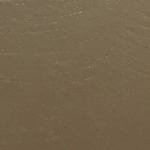 ROTARY
BRASS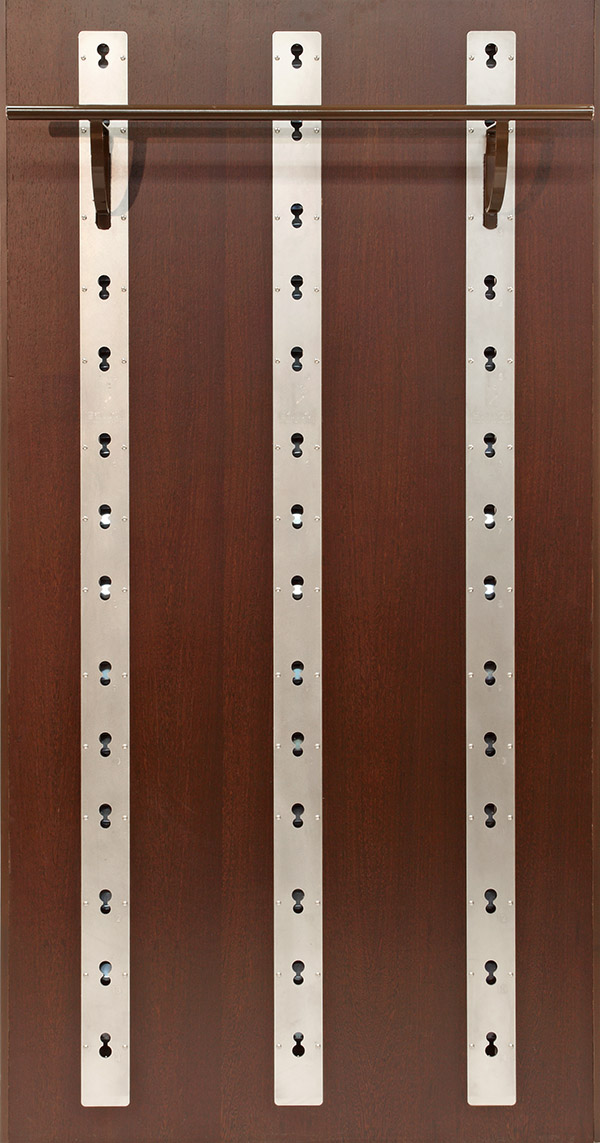 Standard size is 4'x8'. Walls can also be customized to your space.

ISAWALL
TESTIMONIALS
I have had Isawall in my studio for several years and use it with my clients on a daily basis. The versatility of the design allows me to tailor many different workouts for all levels of fitness on one piece of equipment.
DARIA CLASSEN
ERYT, Balanced Body Comprehensive Instructor Master Rated Figure Skating Professional
Chagrin Falls, Ohio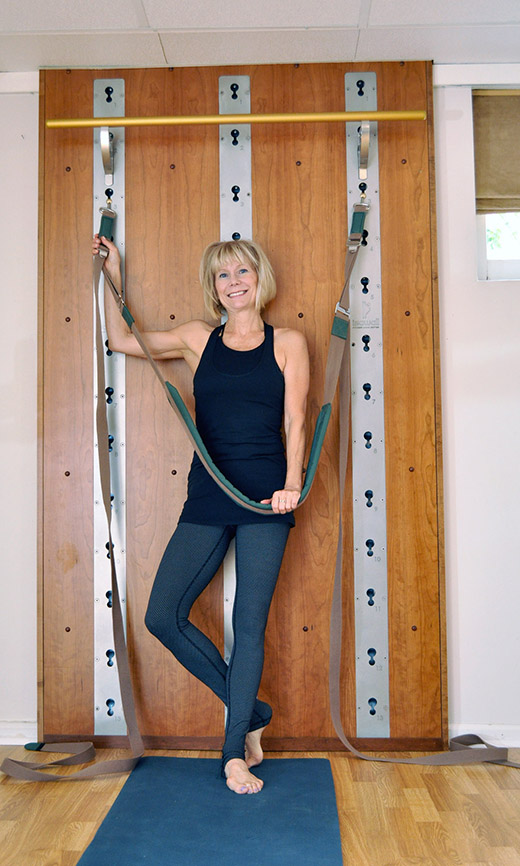 FREQUENTLY ASKED QUESTIONS
Yes!  Pretty much anywhere in the world.  Send us your postal code and we will figure out how much it will cost.
Not hard at all!  We have an installation video that you can watch and also an installation manual.  Many, many clients have installed our wall themselves without a problem.  Do plan on having a friend help, it's much easier with two people.
Yes!  Standard size is 8' in height and 4' in width.  However, we can make it as short as you need.  The smallest width is 16" for a single panel with one wall plate, and the widest is our standard, 48", which has three wall plates.
No, we don't sell them separately.  The beauty of the Isawall is that it is shipped ready to install and use immediately – there is no assembly required; it is a finished product.
Yes, each wall includes five D-rings, which are plenty no matter which accessories you are using.
Absolutely. All walls are custom built, so a custom finish is no problem! Also, other materials are available to match your space or decor, or to accommodate an outdoor or wet space installation such as natatoriums. Just contact us and we will help you create your ideal wall.
Yes! Panels are based on a standard 4′ X 8′ system sold as a kit ready to install to any wall. Panels can be customized in height and width to accommodate most wall applications. Wood walls are formaldehyde-free, with three coats of conversion varnish. Three stainless face plates have 14 attachment points each for 42 total connections on each wall panel. The system operates off a spring load mechanism, using D-rings to attach training tools. Exposed ends are completed with ¾" X 2 ¼" finish caps. Isawall panels extend out from the wall 2 ¼".
Yes! Our facility is located in Auburn Township, southeast of Cleveland, Ohio, and each wall is custom built entirely by hand with materials made in the US.  
If you are not happy with the performance of your wall, please contact us and we will arrange to have it picked up – you will just need to re-crate it.  We offer this unconditional happiness guarantee to ensure every customer is satisfied and in love with our product.  We haven't had one returned yet!
The following video answers questions about the basics of the Isawall, safety considerations, recommended accessories, and general maintenance.